BONA R848T Adhesives (indoor)
authorized Indonesian distributor PT. Little Tree
When we glue flooring to concrete floors we us R848T 15 kg buckets or 600ml and 2700ml sausages. The BONA saline based adhesives provide for flexibility of the wooden floors and therefore minimize the risk of cupping and wrapping as the floors can move. Also R848 when used with pre-finished floors can easily be wiped off from the top surface even if already hardened. For concrete floors with high humidity content we recommend to use R580 moisture barrier from BONA
Buy in Kuta @ www.ecosmarthub.com
Buy in Ubud @ www.kaltimber.com
Buy Online in Bali @ https://www.tokopedia.com/ecosmartbali
Buy in Jakarta @ www.toucanecofloors.com or www.muziparquet.com or www.lantekayu.com
More product information and downloads BONA R848T
IPE CLIP ExtremeS (indoor & outdoor)
authorized Indonesian distributor PT. Little Tree
The IPE CLIP Hidden Deck system from Deckwise is the most advanced system for high performance decking installations with a  focus on durability and performance. ExtremeS can be used for decking plank thicknesses ranging from 18mm to 40mm reducing wood splitting, wood rot and board cupping and come with a limited lifetime warranty
Primatech Nail Guns (indoor & outdoor)
With the PrimatechNailer and the Fasteners we can nail floors very fast and efficient and the accuracy is nearly 100%. We can see a more than 30% faster installation using those nailers compared to conventional tools
BONA Kuenzle & Tensin Sanding Machines (indoor & outdoor)
authorized Indonesian distributor PT. Little Tree
We operate with 3 sets of BONA Belt, Flexi 1.5 and DCS and 4 Edge Sanders
The quality and speed is incomparable with any other local or imported equipment
We have been using our machines since 2009 and have constantly upgraded, but some our original machines are still in good working condition and have found new owners in Lombok
HILTI Power Drills (indoor & outdoor)
authorized Indonesian distributor PT. HILTI Nusantara
The HILTI Drills are simply high performance tools that provide for accuracy and no disturbance during the job as they are nearly indestructible. Having had experience with other brands we see HILTI as a must do investment for professional contractors
BONA SIA Abrasives (indoor & outdoor)
authorized Indonesian distributor PT. Little Tree. We only use BONA abrasives, as they last up to three times longer than conventional sand paper and thebelts can be rotated, which extends the amount square meters it can be used for. We always keep sufficient stock of our abrasives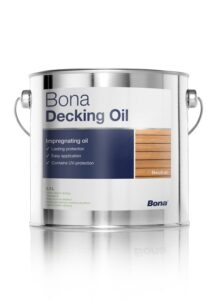 BONA Coatings (indoor& outdoor)
authorized Indonesian distributor PT. Little Tree. A wide range of coatings are available for residential, commercial and heavy traffic use, as well as for use on sport floors such as squash and basketball courts complying to international standards
The key benefits of using BONA coatings are the high quality appearance and durability as well as easy maintenance
Besides a wide range of water based coatings BONA also offers indoor and outdoor oils and hard waxes
Buy in Kuta @ www.ecosmarthub.com
Buy in Ubud @ www.kaltimber.com
Buy Online in Bali @ https://www.tokopedia.com/ecosmartbali
Buy in Jakarta @ www.toucanecofloors.com or www.muziparquet.com or www.lantekayu.com
More product information and downloads BONA Craft Oil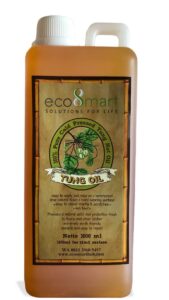 Tung Oil (Natural Wood Finishes for Indoor & Outdoor)
imported by PT. Little Tree
Tung Oil is a very natural product with a lot of excellent properties. We normally apply Tung Oil on old timber flooring and decking to maintain a rustic look and feel and the natural appearance, nevertheless it needs to be applied in multiple coats and maintained
Buy in Kuta @ www.ecosmarthub.com
Buy in Ubud @ www.kaltimber.com
Buy Online in Bali @ https://www.tokopedia.com/ecosmartbali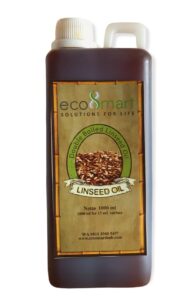 Linseed Oil (Natural Wood Finishes for Indoor & Outdoor)
imported by PT. Little Tree
Linseed Oil similar to Tung Oil is another excellent natural finishing product, but does not really provide for a lot of protection of the wood. There are some specific areas of application were Linseed Oil might make for a good alternative, but mostly it is used as per client request
Buy in Kuta @ www.ecosmarthub.com
Buy in Ubud @ www.kaltimber.com
Buy Online in Bali @ https://www.tokopedia.com/ecosmartbali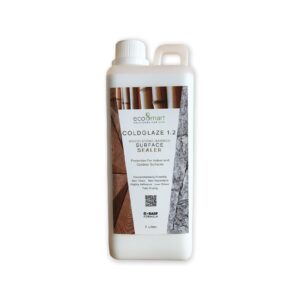 Coldglaze 1.2  (Stone, Bamboo and Wood Surface Sealer)
Coldglaze is waterbased sealer for wood and stone surface protection. Environmentally friendly, Non toxic, low odor, Non combustible. Suitable for use on most vertical and horizontal interior and exterior exposed surfaces above and below waterline including roofs, walls, floors, paths, driveways, in ground concrete water tanks and swimming pools, pool liners, etc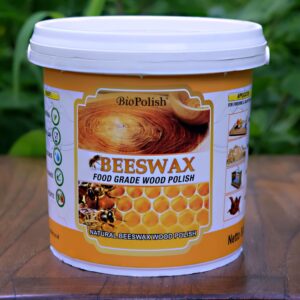 Beeswax (Food Grade Wood Polish)
Beeswax is a food safe finishing material that has passed FDA certification. Biopolish interior is specially formulated for finishing and treatment of wood, natural stone, rattan or rubber and paint treatment so that it remains hygienic, bright color and not easily cracked.  The application method is very easy. Just rag with a cloth and wipe your wooden kitchenware, safe to contact with food directly.
Buy in Kuta @ www.ecosmarthub.com
Buy Online in Bali @ https://www.tokopedia.com/ecosmartbali
BONA Maintenance (indoor& outdoor)
authorized Indonesian distributor PT. Little Tree
The range of maintenance solutions is very wide and really depends on the application, there are customized options for everyone, from residential home owner to commercial cleaning companies, with all products meeting strict environmental and health related international standards as part of BONA's sustainability policy and commitment.
Buy in Kuta @ www.ecosmarthub.com
Buy in Ubud @ www.kaltimber.com
Buy Online in Bali @ https://www.tokopedia.com/ecosmartbali
Buy in Jakarta @ www.toucanecofloors.com or www.muziparquet.com or www.lantekayu.com
More product information and downloads BONA Deep Clean
UIin as known as one of the densest timbers and has earned it's name Ironwood. To just reach a diameter of 10cm the tree needs to mature for 30 years, which makes this one of the most threatened rain forest timbers in Indonesia. The government has started to regulate Ulin, but unfortunately new Ulin is still commonly available as building material, wooden shingles and decking.
We only use 100% reclaimed Ulin from verified suppliers and the sources are old wooden buildings, bridges, jetties, railway rafters and telephone poles. Nevertheless Reclaimed Ulin is getting scarcer as demand increases and we are focusing on projects that can be done in stages to ensure a constant supply. Ulin is one of the most durable timbers, it is not effected by termites or wood rot and can last for a lifetime and longer.
Rubber wood is used in plantations in Java for the production of natural rubber for further processing. After 30 years of productive life the trees are cut and replaced by new seedlings. Those old trees can than be used to produce engineered flooring, decking and building components.
A newly developed 11 layer decking plank now comes with a 10 year warranty and is resistant to termites, wood rod and also does not cup or split. Joists are made from the same material.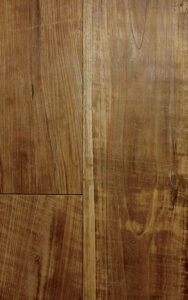 Recycled Teak Wood is a wood that has the strength and inherent natural durability to withstand the harsh climates. Our choices of wood floorings are offered in both solid as well as engineered options. Available in strip or wideplanks in a variety of weathered patina look or smooth look in custom colors of your choice.
Teak is one of the most well known timbers, not a native species to Indonesia it was introduced by the Dutch colonials and has now become one of the largest export timbers for Indonesia for flooring and furniture products. As a plantation timber it is in itself sustainably managed, but as a monoculture Teak can have quite negative impact on the soil as it is known to drain soil of most of its nutrition's, so if not managed well the soil might degrade and it could take decades to revitalize it for other crops.
On the other hand Teak is a fabulous timber with beautiful grain and excellent performance characteristics. It is also available as Reclaimed Teak, as it is very durable and was one of the main species used in wooden house construction in Java (Joglo, Gladak, etc.).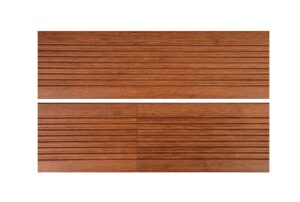 Dasso bamboo decking offer consumers with a high-quality, premium-selected, eco-friendly alternative from similar sized boards made from traditional hardwoods. The solid bamboo decking boards are made from compressed bamboo strips with Thermal treated Technology. Dasso has 2 types of color,  Dasso CTECH comes in a natural color and Dasso XTR comes in dark color. Dasso designed to survive a variety of outdoor conditions, as well as being resistant to mold, fungus, termites and fire. Bamboo decking dasso has reversible faces, both smooth and reed surface can be used for. All our deck planks also include our exclusive tongue & grooved end matched system to attach the planks seamlessly together.
Bamboo deck Dasso is a Superior choice for all exterior decking application and has been used worldwide in many commercial and residential projects.
WPC was first introduced by China, but is now commonly manufactured in Indonesia. Different than in China, Indonesian companies utilize saw dust waste 65% from timber processing and mix it with recycled HDPE (plastic) 25%, which basically makes Indonesian WPC a 90% recycled material, with the remaining 10% being additives to bind it all together. We prefer to use solid WPC as it tends to be more stable in Indonesia's very hot climate and therefore we do not have the risk of bending and warping. Nevertheless we offer hollow WPC for smaller installation with a 5 year warranty and solid WPC for larger areas and projects with a 10 year warranty. Joists are made from the same material.